Tefal IXEO is an outstanding All-in-One iron and clothes steamer solution for a complete garment care with ultimate convenience and ease, to look your absolute best in no time.
It offers a all-new experience with ergonomic upright design, high-efficiency steaming and lightweight ironing. The perfect solution for smooth and wrinkle-free looks every day.
Now, why iXeo?
1

Perfect ergonomics
patented integrated Smartboard


A new gesture, more convenient and more efficient thanks to the built-in 3-angle Smart Board, with adjustable height and angles for all purposes.



2

The perfect solution
for every situation
Last
Minute
Ready in only
45 seconds
Long
Sessions
Thanks to its
1L water tank
3

Eliminates
wrinkles in no time
Thanks to the powerful
Turbo Steam Technology
and the iron's heating soleplate.

High-Power Up to 5-bar pump pressure. Inspired by iron technology for optimal results.
The best clothes steamer solution.
When modern design meets great ergonomics
The first All-in-One Garment Care solution with 3-position Smart ironing Board.
Where to buy
Efficient on all
garments
No setting needed for perfect results, even on the most delicate garments thanks to Smart Protect Technology.
Refresh & Sanitize
your interior
Steam power eliminates smells and up to 99.9% of bacteria.
More about
iXeo
Ultra convenient
thanks to the integrated hanger hook
Easy to use
with the built-in-3-position Smart Board
Smart
Respect all garment
Efficient & precise
thanks to the thin soleplate tip
Extremely manageable
with its iron 2x lighter than a regular steam iron
Mobile
thanks to its removable basis
Long lasting performances
Alert for anti-scale cartridge replacement
Easy to move
thanks to small wheels
Buy iXeo
REF: QT1020
Pump pressure
5 bars
Power
1600 W
Water tank capacity
1L
Accessories
Protective cover
Anti-scale cartridge 1x
Fabric brush
Lint Pad
2 Clips for hanging pants
Color
Black / Copper
More specs
Where to buy
Discover the latest
solutions for your garments
Access Steam +
Survive your daily rush
Discover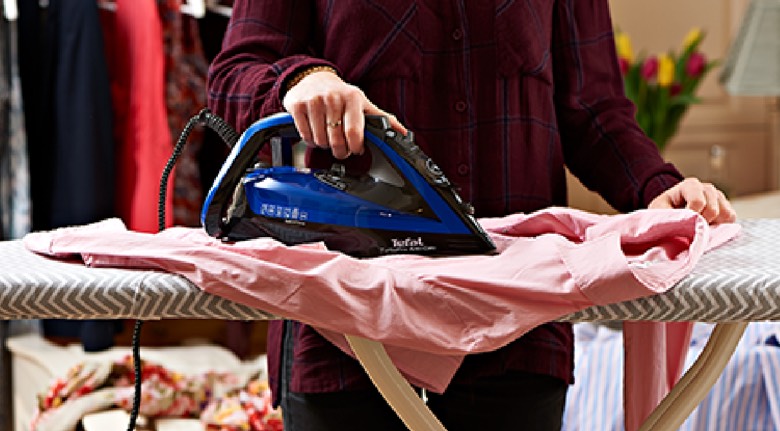 Turbo Pro
Unleash the power of
the bull in your ironing
Discover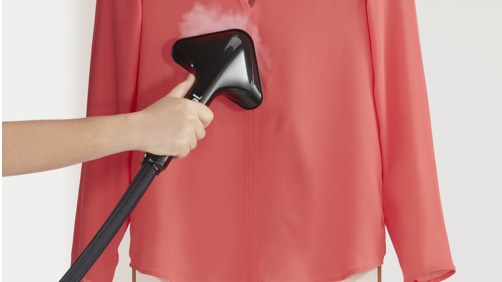 Pro Style
Steam like a
professional at home
Discover
FAQ
How to set up IXEO ?
How to set up IXEO ?
To help you assembling your IXEO, please follow the link to our video:
For more details, assembly instructions are available here:
How to set up the Smart board ?
How to set up the Smart board ?
To handle the SmartBoard, place your hands on both sides of the table, lift it up in a vertical position and tilt it according to your preference:
Vertical for impeccable steaming
Horizontal for efficient ironing
30° to eliminate wrinkles with unmatched comfort of use
How to fill in my water tank ?
How to fill in my water tank ?
IXEO's water tank is removable to guarantee maximum comfort in use.
With its 1L capacity, it is ideal for last minute or longer sessions.
How to store IXEO?
How to store IXEO?
With its refined design, IXEO easily blends with your interior.
Equipped with small wheels under its base, you can easily maneuver it in the house with no effort.
If you want to store it, IXEO can be compacted to a size of 105cm. That way, it can be easily stored in a corner or in a closet.
How to replace my anti-scale cartridge ?
How to replace my anti-scale cartridge ?
IXEO is equipped with an anti-scale cartridge system to increase its lifetime.
A cartridge lifetime depends on the number of hours spent ironing every week and on the water hardness of your region.
On average, one cartridge lasts about 8 months.
When the cartridge comes to its end, a light signal appears on the base to indicate it is time to change it, in order to continue using your appliance in the best conditions.
For that, you just need to remove the water tank, replace the old cartridge with a new one and put back the water tank filled with water back in.
You will have to wait approximately 1min30 before using IXEO again.